INTERACTIVE JAZZ TRUMPET SOLOS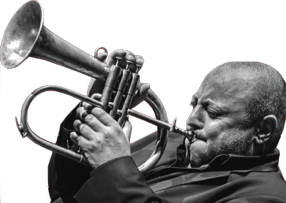 Interactive Jazz Trumpet Solos Vol. 4
10 Trumpet Solos
€39.99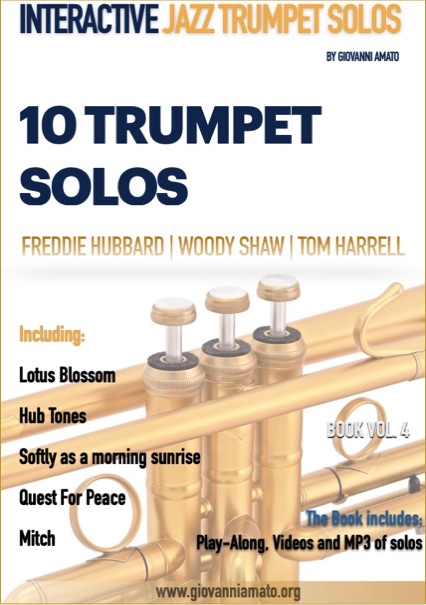 Uno delle migliori serie di trascrizioni di assoli tratti da concerti live "Rari" e registrazioni in studio di Tom Harrell.
L'interattività del libro consente di passare velocemente da un solo all'altro richiamando la traccia audio Mp3, oppure il video quando disponibile, ed la base audio per esercitarsi.. >> più informazioni
One of the best books of solo transcripts from live concerts "Rari" and studio recordings by Tom Harrell.
The interactivity of the book allows you to switch quickly from one to another by calling the Mp3 audio track, or video when available, and audio base to practice. . >> more info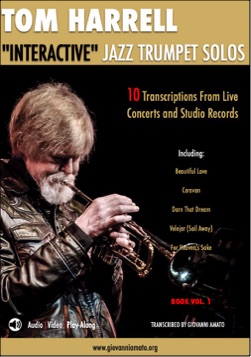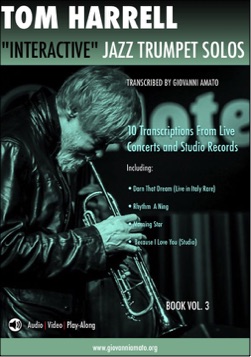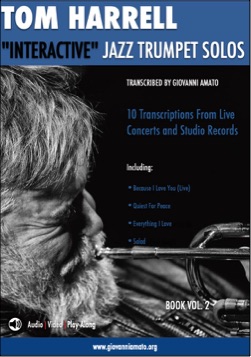 "Tom Harrell Interactive Jazz Trumpet Solos"
Vol. 1 - Vol. 2 - Vol. 3